---
"Dreaming of a Heavenly Home"
Joseph Smith Sr. and Lucy Mack Smith Family Reunion
August 2-5, 2018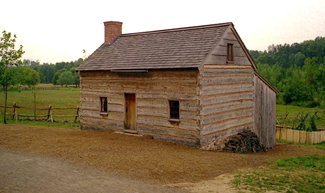 The Smith family home in 1818 which is their second home in Palmyra.
The reconstruction is located on the site of the original.
The eight witnesses saw the golden plates in a grove near the log home.
Joseph's first visit from Angel Moroni was here.
Joseph lived here at the time of the First Vision which occurred in the woods behind the home.
Dreaming of a Heavenly Home — 2018 Joseph Sr. and Lucy Mack Smith Family Reunion Theme
By Daniel Adams
Father and Mother Smith knew better than anyone what it meant to be refugees. But their trials had also allowed them to glimpse eternity. They saw their heavenly home and what their family could be, and this knowledge, like that of the saints before, gave them the strength to endure, to continue to dream of their heavenly home.
This year marks the 200th anniversary of Father and Mother Smith being driven from their home and having to rebuild once again, in a tiny log cabin in Palmyra, New York. Here, they would find a short refuge until they would be forced again to leave. Here, Father and Mother Smith would read the Bible to their children and plead for divine protection. Here, Joseph Sr. told his children of his remarkable dreams of the restoration. Here, Lucy would tell her children how God answered her desperate prayers in a grove of trees.  Here, Joseph would read the invitation of the Apostle James and determine to ask of God what he should do. Here, the heavens would rend and the Angel Moroni would descend to reveal a mighty work and a wonder. Here, the family gathered nightly to hear Joseph recount his remarkable visions of the ancient inhabitants of this continent. Here, the Smith boys and girls grew strong in faith and work, believing that God was watching over their family. This place, more than any other, symbolized what can be ours — no matter the coming persecution, trials and difficulties — when we dream of our heavenly home.
On this 200th anniversary, the Joseph Sr. and Lucy Mack Smith descendants have the opportunity to gather in Salt Lake and help current refugees that have been driven from their homes and lost all of their worldly possessions. We will be building bunk beds for refugee children and their families. We would like to give each family a history of the Smith Family and Smith embroidered blanket for each bed, so they might know that God is aware of them, that our family understands to some degree what it means to be refugees, and now with this gift, perhaps they too can dream of a heavenly home.
---
Joseph Smith Sr. and Lucy Mack Smith Family Association is Working with Sleep in Heavenly Peace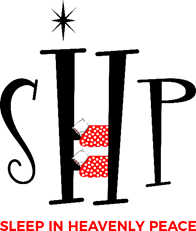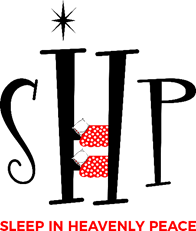 The Joseph Smith Sr. and Lucy Mack Smith Family Association is working with Sleep In Heavenly Peace for our summer's service project. Sleep In Heavenly Peace was featured this month on a program called Returning The Favor. Please watch this clip https://www.facebook.com/ReturningTheFavor/videos/2020109721593621/ and see why their team stopped by Twin Falls, Idaho to meet Luke Mickelson who started Sleep in Heavenly Peace, an organization whose mission is to ensure that no child in their town ever has to sleep on the floor.
Click to donate toward our service project.
Or contribute by Mail with Checks or Money Orders to:
Joseph Smith Sr. Family Association
c/o Frances Orton
381 W 3700 N
Provo, UT 84604
Make a notation on the check: Sleep In Heavenly Peace.
Join host Mike Rowe as he travels the country in search of remarkable people making a difference in their communities. Returning the Favor gives back to those who pay it forward with humor, heart and surprise. Because one good turn deserves another.
Mike Rowe is an American actor primarily known as a television host and narrator. He is known for his work on the Discovery Channel Series Dirty Jobs and the CNN series Somebody's Gotta Do It.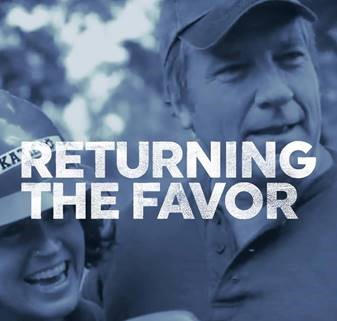 ---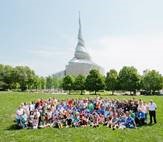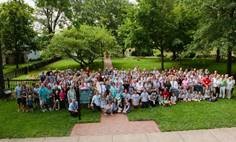 ---
Steve & Frances Orton
Steve: steve.ortonio@gmail.com
Frances: ortonfrances@gmail.com
c/o Steve and Frances Orton
381 West 3700 North
Provo UT 84604